During various risk studies, it is important to determine the consequence if the hazard was to eventuate. Consequence assessment is particularly important for Major Hazard Facilities as the repercussions from an incident may impact people, plants and the surrounding area (community and the environment) a significant distance from the initial source of the hazard. The results of the consequence assessment may lead onto further studies i.e. emergency response planning and fire safety studies.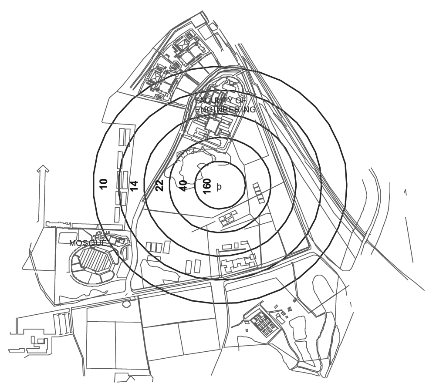 Consequence assessment involves determining the impact to people, plant and surrounding area as a result of:
Fires and explosions associated with a release of a flammable material, and
Gas clouds as a result of a release of toxic material.
Consequence assessment also investigates the escalation of these hazards as the initial impact may affect other plant equipment items that may cause further escalation of the initial hazard (e.g. fire fighting systems).
Consequence impacts are determined by calculating the extent of the effects of:
Pool fires
Jet fires
Flash fires
Vapour cloud explosions
Fireballs
BLEVEs (boiling-liquid-expanding-vapour-explosion), and
Toxic gas releases.
Impact criteria based on thermal radiation, explosion overpressure, chemical toxicity effects etc. are used to determine the potential consequences to people, plant and surrounding environment.
Consequence assessment is also critical at the earlier design stage of a project, as it can be used to assess the adequacy of the proposed control and mitigation measures, optimise the quantity and location of hazardous materials and assist with determining lowest risk design options.
R4Risk uses specialised consequence analysis software such as PHAST to determine the extent of the release of potentially hazardous materials. Consequence levels of interest may be displayed graphically on site plot plans to provide a visual illustration of areas impacted.